Movement Minutes
Presented by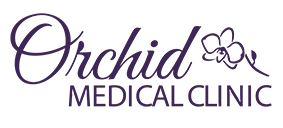 Welcome to My Personal Page
Held by
Maya Gordon



As many of you already know, in December 2021, my wonderful friend and law school roommate Laura Allen was diagnosed with stage 3 cervical cancer and spent February to April 2022 in Victoria for chemo and radiation.
During this very stressful time, Laura learned a lot about the benefits of daily exercise for patients undergoing cancer treatment and made the commitment to exercise 30 minutes each day that she was physically able. By exercising throughout treatment, patients were found to have better outcomes and fewer nasty side effects.
Last May, Laura participated in this fundraiser, starting just two weeks out of treatment. This fundraiser jumpstarted a daily commitment to working out for her that has now become part of her daily life. Currently (this is the best thing ever), Laura has no signs of cancer in her body, just over 1 year after her diagnosis!
This May, I wanted to join Laura and her colleagues in raising money for cancer research. Please consider a donation in her honour and I will try my best to keep up with her inspiring pace!
Thanks!
Maya.
MOVEMENT TRACKING PRESENTED BY