Movement Minutes
Presented by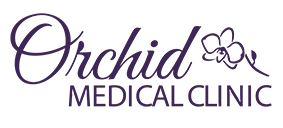 Getting off my ass for andrew
Held by
Karen Weichel




Andrew's fight
My son Andrew is currently fighting Stage 2 testicular cancer. It was caught early and treatment started right away. He is undergoing a fairly aggressive chemotherapy regiment and is weathering it as well as expected. I am and will be eternally grateful for the care he is getting at the B.C. Cancer Agency.
I have had the privilege of joining him for some of his chemo sessions. This is the first time I have seen the results of the advancements made in the treatment of cancer and so thankful that people continue to donate to this cause.
I will be getting off the couch every day in May in addition to the daily dog walks! I invite all my friends and family to join me in the activity and/or the donation .
MOVEMENT TRACKING PRESENTED BY