Movement Minutes
Presented by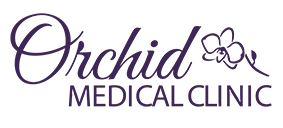 Welcome to My Personal Page
Held by
Katie Twaites




I have always wanted to do something to honor the amazing human that was my dad - anybody who knew my dad knows that he is worth celebrating every day - but even more so on what would have been a momentual day - his 65th birthday!
When I first heard about the Workout to Conquer Cancer I thought it would be a great health and fitness challenge but when I realized it fell in the month of May, I knew it would mean much more to me. May is brain tumor / cancer awareness month - which is the disease that took my dad 3.5 years ago and changed my life forever.
I plan to honor my dad who fought through this debilitating disease which impacted his ability to perform basic daily functions. His heroic fight reminds me not to take our basic abilities for granted and that is exactly why I'm choosing to participate in the Workout to Conquer Cancer. In honor of his 65th birthday I plan to fundraise $6,500.
My dad would absolutely hate that I am making a big deal about his birthday and about him in general, but he spent his entire life making a positive impact on everyone who knew him, so nothing feels more fitting than to allow him to keep making an impact, even after he's gone.
I wish my story was unique, but the reality is I don't know many people who havent been impacted by cancer. If you have the ability to support this cause please join me in making a committment to do 30 minutes of intentional movement every day for the month of May. Whether it is a 30 minute walk, some gentle stretching or a torturous workout class, it all counts! My personal movement goal is to attend 31 workout classes at F45 in the month of May.
Lastly, if you have the means to support this cause financially, please know that it means we are hopefully one step closer to improving the lives and futures of those living with this disease and making our stories less and less common.
However you are able to support me - THANK YOU!
MOVEMENT TRACKING PRESENTED BY