Movement Minutes
Presented by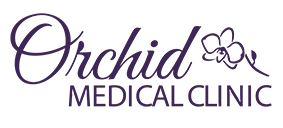 Welcome to My Personal FunDraising Page
Held by
Emily Sproule



Hi friends,
In July of 2022 I had a dream that I had a lump in my breast. I woke up, felt around, and indeed, it was there. My body was telling me "Hey!! Pay attention to this!" Fast forward to September when all the diagnostics went through and I was given the official news, I had breast cancer. I have never cried so hard and so openly in public as I did that day. I cancelled my upcoming trip to Italy and let work know I would need to reduce my role.
As many of you know, I've been in active treatment for triple negative breast cancer (TNBC) since October of last year. I have been a regular visitor of the BC Cancer building on West 10th for chemo therapy, scans, biopsies, blood work, radiation, visits to doctors and continued immunotherapy (which will continue until end of summer). It is in this building that I have a received incredible care.
I am pleased to share that during my lumpectomy surgery in February they found that I had a complete pathological response to chemo, meaning I was cancer free before the surgery even began! I am very fortunate that my body was so responsive to the chemo and immunotherapy I was given.
With gratitude for the services I've received and in hope of even better options for future patients I am participating in Workout to Conquer Cancer this May. Exercise is a key piece to my own mental health and physical wellness, and while I may start off the month tired from radiation (radiation is a preventative measure so cancer won't grow back), I know, this incentive to keep moving is exactly what I need to slide into the survivorship stage of my journey.
At the end of May I will be heading back to Italy with my friend Eric, less than one year after I had to cancel my initial trip. Take that cancer!!
One in two British Columbians are impacted by cancer. That's why I've committed to move and raise funds for patients, survivors (like me!) and the researchers pushing life-saving innovation forward.This challenge is more than exercise, it's about joining a community who know that together we can go beyond limits to make an impact for those we love and have loved.
I am lucky to have a team of folks doing this with me. Check out our group "Simply the Breast" where we will boob it boob it, (get what we did there??) all through the month of May.
So, as I get ready to sweat, please show your support by making a donation or joining or team today.
Thank you!
MOVEMENT TRACKING PRESENTED BY