Movement Minutes
Presented by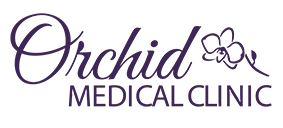 Welcome to my personal page and thank you for your support
Held by
Catherine Plomp




This May I'm participating in Workout to Conquer Cancer to get moving and support BC Cancer patients! I'm joining people across the province and beyond to move, no matter where we are, every single day of the month.
One in two British Columbians are impacted by cancer. My mom has been fighting cancer for the past 10+ years - first, diagnosed with lymphoma, and a few years later, was diagnosed with breast cancer. The care and treatment she received and continues to receive from BC Cancer has been phenomenal and without these ongoing treatments, she would not have survived for this long.
That's why I've committed to move and raise funds for my mom and all the other patients, survivors and the researchers pushing life-saving innovation forward. This challenge is more than exercise, it's about joining a community who know that together we can go beyond limits to MAKE AN IMPACT FOR THOSE WE LOVE AND HAVE LOVED.
So, as I get ready to sweat my way through May, please show your support by making a donation today.
Thank you for your support!
About BC Cancer Foundation - The BC Cancer Foundation raises funds for BC Cancer to support world-leading scientists and clinicians across the province as they advance global innovation and accelerate access for all British Columbians to cutting edge cancer care, close to home.
As the largest philanthropic funder of cancer research and care in the province, our donors fuel hope for the 80,000 patients per year who depend on BC Cancer.
Home to some of the worlds top ranked scientific minds, BC Cancer is a place where remarkable advancements happen. We
Developed an advanced form of radiation therapy now used world-wide
Discovered and deployed the first effective prevention strategy for ovarian cancer
The first cancer centre to effectively treat a patient based on DNA of their cancer
Proved cancer evolves over time and in response to treatment
Launched Canada's first population based lung cancer screening program
Founded in 1935 and since then, with the support of donors, the BC Cancer Foundation have made the impossible, possible.
MOVEMENT TRACKING PRESENTED BY