Movement Minutes
Presented by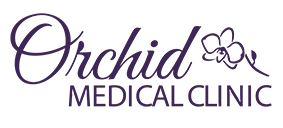 Matt's Personal Page
Held by
Matt Hartfiel



In mid-2022, my wife Katie was diagnosed with Nasopharyngeal Carcinoma but BC Cancer took care of her and after months of chemo and radiation treatments, she is in recovery and remission.
BC Cancer stepped up big time. Now it's my time to step up and give back. I'm going to move my butt a minimum of 30 minutes everyday in May to raise funds to conquer cancer. I'm doing this to support my wife's recovery, for a dear friend we lost to cancer during the pandemic (miss you Kathy!), and for anyone that may have to face cancer in the future.
Nobody should have to go through a battle with cancer, so please join me and help end this fight by donating whatever you can spare. Thanks in advance and thanks for your support!
Matt
MOVEMENT TRACKING PRESENTED BY