Movement Minutes
Presented by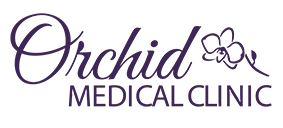 Katie's Working out to conquer cancer
Held by
Katie Kwan




The images above could be a before and after. At least with my hair!
In 2022, I was diagnosed with Nasopharyngeal Carcinoma. After Chemotherapy and Radiation, I'm currently in recovery and am in remission.
BC Cancer has been so supportive and did their best by me. Now it's my time to give back.
I am also honouring a close friend who lost her battle during the pandemic. Miss you so much K!
I'm going to move my butt everyday in May to raise funds to conquer cancer. I'm doing this to aid in my recovery as well as for those who may have a similar journey in front of them.
I am open to challenges for donations (within reason of course), just comment below and I'll do what I can. See what's already been thrown my way!!
Thank you in advance of any donations made, and thank you for your support!
Katie
MOVEMENT TRACKING PRESENTED BY