Movement Minutes
Presented by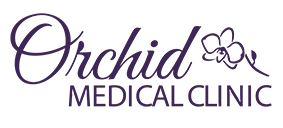 LET'S RAISE MONEY FOR CANCER!
Held by
Christa Dickinson




In July 2021 I was diagnosed with Breast Cancer.
Over the past two years, I have received excellent care at BC Cancer and I am eternally grateful to everyone involved.
Now I am hoping to give back! I will workout every day in May to raise money so BC Cancer can continue to bring world-class cancer care to every British Columbian.
I am so grateful for your support!
Two years ago, we drank shooters,
And said goodbye to my hooters.
Amidst love and hugs,
I said farewell to my jugs,
And everyone toasted Salut-ers!
This May let's raise a glass,
Please pardon my poetic sass,
Because I'm brimming with gratitude,
For BC Cancer's aptitude,
Thank you for saving my @#$!
MOVEMENT TRACKING PRESENTED BY