Movement Minutes
Presented by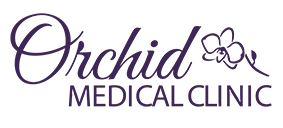 CONQUERING CANCER THROUGH MOVEMENT
Held by
Kathryn Loydall



This May I'm participating in Workout to Conquer Cancer to get moving and support BC Cancer patients! I'm joining others across the province and beyond to move, no matter where we are, every single day of the month.
Cancer takes from all of us. My father, Roger, died in the UK in 2015 at the age of 63 of an aggressive form of prostate cancer. He never got to enjoy retirement, to meet his grandchildren, walk me down the aisle, or visit our home in Canada. Last year, we also lost a dear friend, Nerdev, here in BC to triple-negative breast cancer. She was 66 and like family to me, taking me under her wing when I arrived in Canada in 2008. She had a beautiful soul. One in two British Columbians are impacted by cancer. That's why I've committed to move and raise funds for patients, survivors and those we've lost. This challenge is more than exercise, it's about joining a community who know that together we can make an impact for those we love and have loved.
So, as I get ready to sweat my way through May, please show your support by making a donation today.
Thank you for your support!
MOVEMENT TRACKING PRESENTED BY