Movement Minutes
Presented by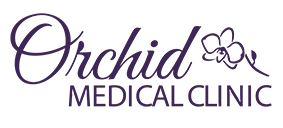 Welcome to My Personal Page
Held by
Dan Kivell




For the second year in a row I will be participating in BC Cancer Foundation's Workout to Conquer Cancer! Last year our team finished top 5 and we're looking to raise even more money this year. If you or someone you know would like to join next year, please send me a message as we would love to have you! I appreciate all donations and sincerely thank you for your generosity as we have all been affected by this terrible disease.
This year I will be sweating it out for my uncle who was tragically diagnosed with terminal lung cancer in November 2022. Once a gym rat slab of muscle athlete, he now battles his toughest fight every day.
My grandmother also battled ovarian cancer for 6 years before losing her life in 2008. She was the glue in our family and she is missed every day.
So, as I get ready to sweat my way through May, please show your support by making a donation today.
Thank you!
DK
MOVEMENT TRACKING PRESENTED BY