I LIKE TO MOVE IT MOVE IT - supporting my friends and family touched by cancer
Held by
Pam Loewen



Hi Friends and Family,
What a fantastic motivation to get my butt moving for atleast 30 minutes a day for the month of May. I'm so passionate about the BC Cancer Foundation as I know it's work is contributing to so many advancements in research and treatment for cancer patients.
I know so many family members and friends who are currently battling cancer, continue on their cancer journey and those that have passed from this awful disease.
So I'm participating in Workout to Conquer Cancer and I'mcommitted to move and raise funds for patients, survivors and those we've lost. This challenge is more than exercise, it's about joining a community who know that together we can make an impact for those we love and have loved.
So, as I get ready to sweat my way through May, please show your support by making a donation today.
Please reach out to me and join me in movement, I love mountain biking, trail running, hiking, Peleton programs... you name it! also check out my Strava when I'm on the move!
Thank you in advance for your support, every dollar counts!
Pam :)
MOVEMENT TRACKING PRESENTED BY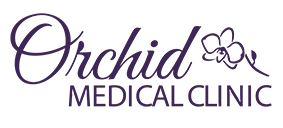 Morning mommas ride
01:04:37
Ride | May 01, 2022
Fresh air steps and podcast
00:34:52
Walk | May 03, 2022
30 min HITT Peleton
00:00:30
Workout | May 04, 2022
Movement during field hockey practice
00:30:02
Walk | May 05, 2022
Morning Training session
00:18:38
WeightTraining | May 06, 2022
Sunshine steps
00:11:54
Walk | May 07, 2022
Appetizer ride
00:30:05
Ride | May 08, 2022
30 min HITT cardio class Peleton
00:11:08
Workout | May 09, 2022
Sunset strides
00:47:21
Walk | May 10, 2022
45 min Bike Boot Camp jock jams Peleton
00:05:52
Workout | May 11, 2022
20 min Cardio HITT and 10 min Shadowboxing
00:06:24
Workout | May 12, 2022
60 min Personal Training
00:02:00
WeightTraining | May 13, 2022
20min HITT and Flash 15min
00:07:29
Workout | May 16, 2022
30min HITT and Hills
00:03:03
Ride | May 17, 2022
Evening stroll - calm before the storm 🌧 ☔️
00:37:11
Walk | May 17, 2022
Forest hike with my girl Marika and Bonnie
00:50:37
Walk | May 19, 2022
60min training session
00:04:27
WeightTraining | May 20, 2022