Movement Minutes
Presented by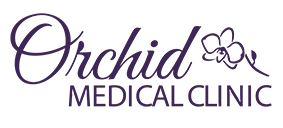 Welcome to My Personal Page
Held by
Vanessa Gauthier




I am now 20 months post-breast cancer diagnosis and happy to report that I am doing well! I was faced with surgery, chemotherapy, radiation and now hormone therapy for the next 4 years. This time last year I was going through radiation treatment. Exercise helped get me through. I continue to exercise to help me stay strong, physically, and mentally!
Inspired by my dad, I want to advocate for cancer research and to help enhance cancer treatment and care. Cancer unfortunately affects everyone and we want to do what we can to help fund the research, and support the treatment and care needed for cancer patients and survivors and their families.
We all want a healthy, happy and positive mind and body! It's easier than we think to invest 30 minutes each day in ourselves and in doing that, either by walking,swimming, hiking, running, weight training, or yoga in the month of May, we will help others too!
Please consider joining our team and work out with us the month of May or making your donation. Feel that joy and energy of investing in your health and helping others!
I am grateful for all your support!
Vanessa
MOVEMENT TRACKING PRESENTED BY