Welcome to My Personal Page
Held by
Janine Deys



This May I'm participating in Workout to Conquer Cancer to get moving and support BC Cancer patients! I'm joining others across the province and beyond to move, no matter where we are, every single day of the month.
May 30th marks four years since I said goodbye to one of my best friends, biggest mentors, and all around favourite human. My Grandpa John was a fighter. Through three diagnoses I was able to watch his journey with cancer and was inspired not only to ensure I approach every day with passion and drive, but also to pursue a new career in oncology nursing. This year, along with some of my amazing coworkers at BC Cancer, I am participating in the BC Cancer Foundation's Workout to Conquer Cancer.
One in two British Columbians are impacted by cancer. That's why I've committed to move and raise funds for patients, survivors and those we've lost. This challenge is more than exercise, it's about joining a community who know that together we can make an impact for those we love and have loved.
So, as I get ready to sweat my way through May, please show your support by making a donation today.
Thank you!
MOVEMENT TRACKING PRESENTED BY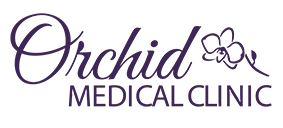 Morning Ride
01:01:12
Ride | May 01, 2022
Afternoon Activity
00:36:57
Workout | May 02, 2022
Morning Run
00:28:50
Run | May 03, 2022
Night Activity
00:58:21
Workout | May 05, 2022
Morning Run
00:29:19
Run | May 05, 2022
Morning Ride
00:20:59
Ride | May 06, 2022
Afternoon Activity
00:57:36
Workout | May 06, 2022
Afternoon Ride
00:19:31
Ride | May 06, 2022
Afternoon Activity
00:37:02
Yoga | May 07, 2022
Night Activity
00:36:40
Yoga | May 09, 2022
Afternoon Activity
00:51:57
WeightTraining | May 09, 2022
Morning Hike
00:53:02
Hike | May 10, 2022
Night Activity
01:01:12
WeightTraining | May 12, 2022
Morning Hike
00:48:51
Hike | May 12, 2022
Afternoon Activity
00:58:09
Workout | May 13, 2022
Afternoon Ride
00:35:18
Ride | May 14, 2022
Night Activity
00:46:32
Yoga | May 16, 2022
Lunch Activity
01:03:36
WeightTraining | May 16, 2022
Afternoon Walk
00:47:59
Walk | May 16, 2022
Morning Hike
00:34:54
Hike | May 17, 2022
Night Activity
01:10:06
WeightTraining | May 18, 2022
Morning Hike
00:52:50
Hike | May 19, 2022
Afternoon Activity
01:02:21
Workout | May 20, 2022
Afternoon Activity
00:41:43
Workout | May 21, 2022
Afternoon Ride
01:09:53
Ride | May 22, 2022
Afternoon Run
00:29:14
Run | May 23, 2022
Afternoon Activity
01:00:14
Workout | May 24, 2022
Night Activity
00:59:56
Workout | May 26, 2022
Afternoon Activity
01:01:19
Workout | May 26, 2022
Morning Walk
00:43:47
Walk | May 27, 2022
Lunch Ride
00:32:45
Ride | May 28, 2022
Afternoon Activity
01:39:28
Workout | May 29, 2022
Afternoon Ride
00:27:52
Ride | May 30, 2022
Morning Run
00:30:35
Run | May 31, 2022