Movement Minutes
Presented by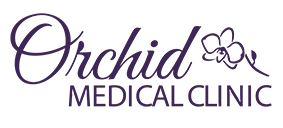 Welcome to Our Family Page
Held by
The Myles Lindsay Family




It is so very hard to believe a year has gone by this quickly. Losing myles on June 1, 2022, the day after we completed our last workout challenge, has been very tough on our family. But just as Myles did throughout his cancer battle, we have found our way forward together, as we grieve and live with the sadness of losing him far too soon . We try to focus on the great memories and the wonderful spirit that was and is Myles.
We thank all our family and friends who continue to support us and be our network of strength.
Once again, our wonderful family, led by the Richardsons, have organized our Miles for Myles team to participate in the Workout to Conquer Cancer challenge, sweating our way through May as we raise money to support the BC Cancer Foundation's critical research into finding a cure for cancers. This will be our 3rd year in the Challenge and we hope to make this years event even more successful than last years.
This year we are also supporting Robert Battiston who was diagnosed with stage 3 colorectal cancer in July 2022. He has gone through five rounds of chemotherapy and 10 rounds of radiation and is now waiting for surgery in the next few weeks. Robert has been a big supporter of Myles and our family and we now need to support him through his journey as he beats cancer.
So, as we are sweating our way through May, please show your support by donating today or join us.
Much love, The Lindsay Family
MOVEMENT TRACKING PRESENTED BY