Movement Minutes
Presented by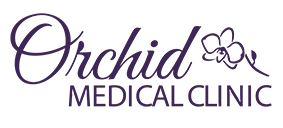 Chad's Sweet Cancer Fundraiser
Held by
H - J - M - O



Hi there!
Thanks for checking out our fundraiser page! Tamara O'Brien was a wonderful soul whose life was taken too soon at the hands of cancer. Tamara was incredibly thankful for the support of those around her, and also the care that she received through the BC Cancer Foundation. That's why WE joined team "HOT TAM SUMMER" in 2021 and continue to pledge our support this year.
CSCF consists of four unique individuals: Hannah, Justin, Matthew, Owen
We each come with our own unique and challenging cancer story, and how it's affected the lives around us. We grew up in the same town as Tamara, and want to do our part to help empower scientists and doctors to continue the great work that they do every day.
We pledge to workout everyday for the month of May, to show or support and commitment to raising awareness and funds for the BC Cancer Foundation.
Please donate if you feel compelled, and feel free to share this page, Hot Tam Summer's social media, or anything else you see that could help raise awareness and money to this cause. Thank you!
J/M/O all went to high school together, and are in our eighth year of fantasy basketball, aptly named "Chad's Sweet Fantasy League".
----------------------------------------------------------------------------------------------------------------------------------------
Information about Workout to Conquer Cancer below:
This May I'm participating in Workout to Conquer Cancer, presented by Scotiabank to get moving and support BC Cancer patients! I'm joining people across the province and beyond to move, no matter where we are, every single day of the month.
One in two British Columbians are impacted by cancer. That's why I've committed to move and raise funds for patients, survivors and the researchers pushing life-saving innovation forward. This challenge is more than exercise, it's about joining a community who know that together we can go beyond limits to make an impact for those we love and have loved.
So, as I get ready to sweat my way through May, please show your support by making a donation today.
Thank you!