Movement Minutes
Presented by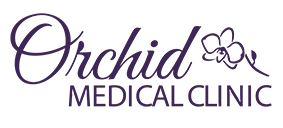 Welcome to My Personal Page
Held by
Ayme Sharma




This May I'm participating in Workout to Conquer Cancer to honour my mother-in-law Jeanne McNally.
From the day she was diagnosed to her last day - her determination, strength and postitive spirt uplifted her family and all those that knew and loved her. She did not cloud one day indulging in self-pity or fear. She was and will forever be a role-model to me.
Please join me in supporting Cancer research in her honour. I'm joining people across the province and beyond to exercise for at least 30 minutes, no matter where we are, every single day of the month.
One in two British Columbians are impacted by cancer. In Ireland almost 45,000 new cases of cancer are diagnosed each year. This means that one person is diagnosed with cancer every 3 minutes.*
That's why I've committed to move and raise funds for patients, survivors and the researchers pushing life-saving innovation forward. This challenge is more than exercise, it's about joining a community who know that together we can go beyond limits to make an impact for those we love.
Please show your support by making a donation or by joining the cause!
Thank you!
*Source: Marie Keating Foundation
MOVEMENT TRACKING PRESENTED BY