Movement Minutes
Presented by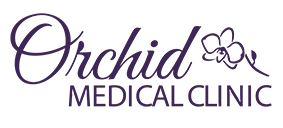 Welcome to My Personal Page
Held by
The Cavaggions




This May is the third year we are participating in Workout to Conquer Cancer to get moving and support BC Cancer patients in honour of our hero Myles Lindsay!
Myles is our nephew and cousin. He was diagnosed with Diffuse Infiltrating Gastric Carcinoma in March 2021 and underwent treatment at BC Children's Hospital and the BC Cancer Agency. He sadly passed away on June 1st 2022 one day after we finished last years challenge.
In Myles' memory, team Miles for Myles is raising funds for PROFYLE (Precision Oncology for Young People), one of B.C. Cancer Foundations' key research priorities program, the young adult arm of the Personalized Onco-Genomics (PG) program.
As we get ready to sweat our way through May, we take Myles' strength, courage and love to guide us.
Please show your support by making a donation today. For Myles and for the kids and adults you know and love who have battled cancer. Every $ counts, and minimum $10 donations all receive a tax receipt.
Thank you so much for your support!