Movement Minutes
Presented by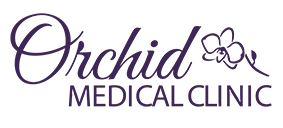 Welcome to My Personal Page
Held by
Danny Gill




Some of you may know over 2 years ago I lost my uncle, Avtar Dutt, to this stupid disease that killed over 84,000 Canadians last year alone. 2 in 5 Canadians will develop cancer in their lifetime. I made a commitment of running 150km in 2021 to raise money and awareness of this stupid disease that kills hundreds of thousands of people every year. I shattered the 150km and ran 10km everyday with a total of 310km. I committed to running 150km last year (2022) and ran 170km. This year having a double hernia surger Jan 30th it'll be tougher so I commit to running 100km in the month of may to raise money for BC Cancer so join me and help fight cancer by donating whatever you can, anything helps.
Thank you and hopefully we can make a difference.
Click on the link below to donate.
Danny
MOVEMENT TRACKING PRESENTED BY