Movement Minutes
Presented by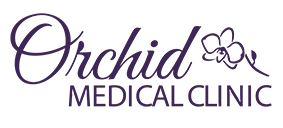 JOIN ME & MOVE IN MAY!
Held by
Kim Kristensen



This May I'm returning for my 3rd year as a participant in the Workout to Conquer Cancer to get moving and support those currently fighting Cancer and those impacted by it. I'm joining others across the province and beyond to move, no matter where we are, every single day for the month of May!
I'm extra fired up this year at Cancer and will be running a 10km race at the end of May to push myself harder. I've committed to move and raise funds for those living with Cancer, survivors and to honor those we've lost. Last year, with your support we raised an amazing amount of money - thank you for supporting this challenge!! This year my goal is $2800!
Please show your support and join me for a workout, walk, run, hike, ride, (rest pass!) and if at all possible, by making a donation today. Thank you so much!
Let's do this!
Kim