Movement Minutes
Presented by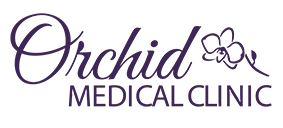 Welcome to My Personal Page
Held by
Lauren Senft




This year, I am participating in the Workout To Conquer Cancer in memory of my former boss and friend, Natalie Matko, who lost her battle with breast cancer last fall. I want to honor her memory by dedicating my movement to raising awareness and supporting cancer research. With 1 in 2 British Columbians being impacted by cancer each year, it's essential to come together as a community and do what we can to make a difference.
For the month of May, I am joining others across the province and beyond to move, no matter where we are, every single day of the month. We will raise funds for patients, survivors and those weve lost. This challenge is more than exercise, it's about rallying together to make an impact. It's an opportunity to support one another to move every day, feel the incredible effect movement can have on our mind, body, and soul, and support our community along the way.
So, as I get ready to sweat my way through May, please show your support by donating today. Whether the donation is in memory of someone who has passed, someone currently fighting their battle, or for the future self when cancer comes knocking, that donation makes an impact. We are all better for it. I thank you for taking the time to get involved this May.
Thank you!
MOVEMENT TRACKING PRESENTED BY