Movement Minutes
Presented by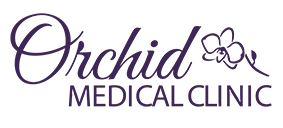 Moving in may for my mama
Held by
Michelle Klein



This May I am participating in Workout to Conquer Cancer.
MY MOTIVATION: Our mom and Grammy lost her battle with cancer two years ago and it still feels like yesterday. She was diagnosed with esophageal cancer in February 2020 and passed away 9 months later. I think I'm still in shock and it's hard to know what to do to make this massive loss easier. Movement and being outdoors has always been therapeutic to me. I've chosen to workout every day in May to honor my mom and also to support other families dealing with this awful disease. My mom was 65 and still had many years of loving and living ahead of her. Cancer broke our hearts and took her way too soon.
So, as we get ready to sweat our way through May, please show your support by making a donation today.
Thank you!
Michelle & famliy
MOVEMENT TRACKING PRESENTED BY