This May I'm participating in the workout to conquer cancer. I am committed to moving my body everyday for the month of May!
My goal is to raise more awareness for cancer research & to help individuals dealing with this horrible disease.
I will be participating for those who have left us, those who are still fighting & those who have beaten this disease. Let's make cancer, HISTORY!
My Recent Activity
Logan Lay via Strava
May 16, 2022, 01:05 PM
MOVEMENT TRACKING PRESENTED BY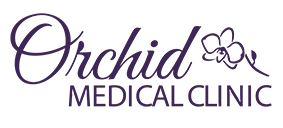 Afternoon Walk
00:01:28
Walk | May 02, 2022
HOT TAM SUMMER 🔥
00:25:26
Walk | May 02, 2022
Afternoon Walk
00:26:33
Walk | May 08, 2022
Evening Walk
00:25:58
Walk | May 09, 2022
Afternoon Walk
00:40:48
Walk | May 11, 2022
Evening Walk
00:29:02
Walk | May 13, 2022
Evening Walk
00:27:40
Walk | May 15, 2022
Afternoon Walk
00:27:01
Walk | May 16, 2022