Movement Minutes
Presented by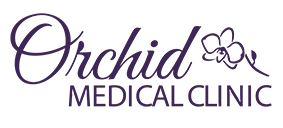 Welcome to My Personal Page
Held by
Maria Melo



This May I'm participating in Workout to Conquer Cancer to get moving and support BC Cancer patients! I'm joining my team and others across the province and beyond to move, no matter where we are, every single day of the month. This is my 4th year participating' post my Cancer diagnosis in February 2020. This is my way to pay it forward!
One in two British Columbians are impacted by cancer. I know how important fundraising is to ensure the best treatment for all cancer patients. That's why I've committed to move and raise funds for patients, survivors and those we've lost. This challenge is more than exercise, it's about joining a community who know that together we can make an impact for those we love and have loved.
I always knew that this was an important cause but my own personal experience really highlighted the significance and how it can impact each and everyone that goes through this cancer journey. Receiving the best care does require alot of investment in research and I know every dollar can make a difference.
So, as I get ready to sweat my way through May, please show your support by making a donation today and/or jointing our team 'Mountain Climbers'
Thank you!
MOVEMENT TRACKING PRESENTED BY