Movement Minutes
Presented by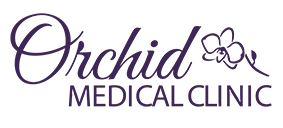 Welcome to GEOFF's DONATION Page FOR BC CANCER
Held by
Geoff Bagshaw




This is my 4th year taking part in the Workout to Conquer Cancer. The goal of this initiative is to get moving and support BC Cancer patients! I'm joining others across the province and beyond to stay active, no matter where we are, every single day of the month of May.
One in two British Columbians are impacted by cancer. That's why I've committed to move and raise funds for patients, survivors and those we've lost.
This cause is very personal to me as I lost my mom to lung and liver cancer a few years ago and am determined to do what I can to help others affected by cancer. This challenge is more than exercise, it's about joining a community who know that together we can make an impact for those we love and have loved.
So, as I get ready to sweat my way through May, please show your support by making a donation today or feel free to join my team and take on the challenge!
Thank you so much!
x Geoff
MOVEMENT TRACKING PRESENTED BY