Movement Minutes
Presented by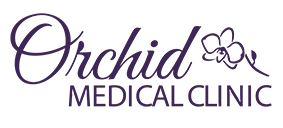 Welcome to My Personal Page
Held by
June Sayer



I have been working in the fitness industry for over 9 years now and love helping client hit their personal fitness goals, no matter how big of small, as it just reminds me why I got into fitness.
My life change back in January 2022, after being rushed to hospital in pain, major surgery 2 days later to remove a 10cm + tumor plus other bits and was diagnosed with Ovarian Cancer. After having frontline Platinum chemo treatment and a second surgery, i was giving the all clear at the end of August 2022. Sadly this did not last for me, as 4 weeks later they found 3 new tumors that were growing agressively. I have done 2 different rounds of chemo since then, which have not worked and also was rushed to hospital again just before christmas with internal bleed from one of my tumors. Since this has happened my life has changed. I have spent 5 weeks this year (2023) in hospital trying to get my pain management under control and now on Palliative home care. This is a very difficult time for my family, as we do not know how long I have left. I am going to commit to this May's Workout to Conquer Cancer, even if I do not make it to the end, I will support the BC patients acoss the province to help everyone move on a daily basis...... So who is with me!!!!
One in two British Columbians are impacted by cancer. That's why I've committed to move and raise funds for patients, survivors and those we've lost. This challenge is more than exercise, it's about joining a community who know that together we can make an impact for those we love and have loved.
So, as I get ready to sweat my way through May, please show your support by making a donation today.
Thank you!
MOVEMENT TRACKING PRESENTED BY