Movement Minutes
Presented by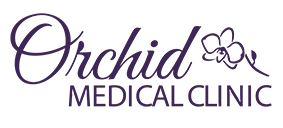 Welcome to My Personal Page
Held by
Arden Oh



We're back!
Why am I working out everyday in May?
I am doing this for my best friend, Tamara O'Brien. I am doing this for the girl that continues to push me everyday and reminds me to reach for higher goals. The month of May for me has become a reminder of all the lessons Tamara has taught me. I try to carry these with me everyday, but May has a way of bringing these lessons to the forefront... especially while I am spinning and really want to stop. I like to share what I wrote at Tamara's celebration of life to highlight some of these important lessons I am trying to embody and hopefully capture a small glimmer of Tamara's essence (something that is impossible to do in words). This is my WHY and I know that everyone has there own story and own driving forces. For me, I do this for T.
---------------------
Tam did more than brighten my gymnastics days, she taught me and so many of us necessary life lessons. I want to share 5 life lessons that I know Tam would want us to be reminded of today.
To believe you can do it - Originally, she believed that she could be an amazing athlete, which she was. Then she started to believe that she could do so much more than that. This girl had stage 4 cancer and she went to a spin class with me. I obviously question my judgment after the fact, but Tamara made me feel like she could do it and I had no doubt that she wasnt going to. She took up rock climbing and she was absolutely crushing it. She set her mind to things and did them... cancer was never stopping her from trying new things and putting herself out there. Yeah maybe the goals shifted and maybe the measure of success changed, but she always found a way.
To choose happiness - this is honestly a choice and we each have the opportunity to go out and create happiness in our lives. Tam walked through life not searching for the happiness but making it. When she walked into a room, she lit it up. Her laugh would resonate, and you could feel her love for life. She could make anyone laugh and more importantly, she was never afraid to laugh at herself. She had a sense of humor that was slightly risque but she loved it and it never failed to brighten my day! She is a constant reminder to be happy and to be the one in charge of creating your own happiness, that will undoubtably create happiness for those around you.
To love - to love deeply and completely, to share your memories, experiences and laughter with others, to share your heart. Tam created a tribe around herself... evidently. She was always the first to call her friends to check in, to share her daily experiences with others, to make plans to see them because she loved those around her so much. And I know that all of us here today definitely felt the love that Tam exuded. She had love for delicious vegan food, she loved her sport of gymnastics so passionately, she loved all of her friends and family so selflessly. She just had a love for life that cannot be described but hopefully we can one day each harness. Tam loved and clearly, she was so loved.
To fill your bucket - I can undoubtably say that Tamara truly tried to fill her bucket any chance she could. She hung out with friends across the country, she snuck out of the hospital to see Elton John, she had a drag show in her hospital room, she had a #hotgirlsummer in Toronto and travelled the world any chance she could. This girl surfed for the first time in Tofino this summer just minutes before being told she may need spinal surgery. She took every opportunity that life presented to fill her bucket and experience all that life had to offer. Filling your bucket comes from the small daily moments not just the big experiences. It comes from laughing until you cry, sharing great food with great people, trying something new, singing really freaking loud in the car and not caring about the staring people next to you. So fill your bucket! Fill it everyday!
Time is precious - I remember going through the New York times 36 questions that lead to love with Tamara one evening because we are cheesy like that. So we asked each other if we ever wanted to be famous or what our perfect days looked like. Then we got to question 19... If you knew that in one year you would die suddenly, would you change anything about the way you are now living? Why? I stopped reading half way through, but Tamara who never shied away from the tough questions told me to read it.So I finished reading it and Tam's response was one I will always remember. She said I ask myself the opposite question everyday "What would I be doing if I didn't have a timeline?". She says the answer should be the same. You should be doing what you want to do regardless of a deadline. Time is priceless, and if you haven't been doing lessons 1-4 lately, it's time to start!
MOVEMENT TRACKING PRESENTED BY