Movement Minutes
Presented by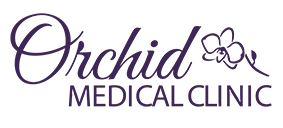 Welcome to My Personal Page
Held by
ALIVIA DEY



In early March, my close friend Sudarsana in the UK was about to undertake an hysterectomy to remove an uterine mass. A physician herself,, she was always very self aware, in tune with her body's messages and so this must be routine I thought. By end of March, the scheduled hysterectomy cancelled, had developed into a diagnosis of Endometrial Stroma Sarcoma, an extremely rare form of advanced uterine cancer with metastasized sites in pancreas and other organs. As she navigated those early days trying to put her 9yr old daughter in care of others, while she underwent her first round of chemotherapy, it was unfathomable to me the kind of resilience and strength that one needs to cope with such a life situation. Dealing with the helplessness of me unable to be there for her, this felt like a punch in the gut - my first reality check of someone among my closest friends being affected by cancer. I thought I knew about the effects of cancer on a loved one before -my dad who passed away nearly twenty years ago from a late diagnosis of oral cancer, my aunt having survived breast cancer few years ago. But it hits one very differently when it hits your friend's circle, the generation I belong. The devil comes one step closer to the door, the fears aggravated & vulnerability heightened.
Few days later, a close colleague, an amazing physician scientist who is dedicated to advancing research in biomedical sciences shared about her starting breast cancer treatment journey in BC.
Cancer suddenly is now part of everyday life, popping up in surprising places, coupled with fear of an unforseen reality. Cancer doesnt have to be scary for patients and with the right kind of support at the right time. Technological advancements in biomedical research has made early diagnosis of cancer possible, once diagnosed multiple care options available to patients. However, a lot more is needed.
This month of May, I have committed to move everyday by participating in Workout to Conquer Cancer with my team, to raise funds for patients, survivors and support important cancer care research of my colleagues at BC Cancer.
As I get ready to sweat in May through working out, dancing, doing a HIIT exercise, or walking - I know I will be thinking of my warrior friends Sudarsana & Catalina who are not alone in their journeys of cancer. Together we can go beyond limits to make an impact for those we love and have loved.
Follow me here or on Instagram along as I track my workouts, and please support with however you can by donating towards this initiative. Thank you very much!
Love and strength,
Alivia
May 17 Update: I lost my friend Sudarsana tonight (UK time). She continues to inspire me to finish this challenge and raise hopes for several future cancer patients.
MOVEMENT TRACKING PRESENTED BY