Movement Minutes
Presented by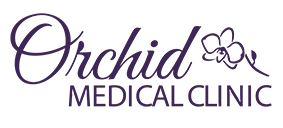 Welcome to My Personal Page
Held by
Sarah Egli



This May I am once again participating in the workout to conquer cancer. When I last did this in 2019 I was in the middle of training for my first body building competition and participated along side 3 other strong women. This time, I am doing it along side my co-workers from the Clinical Trials and Research Unit at BC Cancer Victoria. Although I have no body building competition to train for, you can catch me training for my first half marathon, climbing, backpacking, or doing anything outside!
If you know me, you know that cancer has effected me greatly. My best friend, rock, and father, Gary Egli was diagnosed with Multiple Myeloma in Dec of 2018 after plasmacytoma destroyed his L-spine leading him receiving a 3 lumbar spinal fusion. He is currently doing well in terms of controlling his cancer, but lives with the effects of such a spinal trauma daily. But in true Gary Egli fashion, he is back in the bike saddle showing cancer whose boss.
When my younger cousin was 16 she was diagnosed with Hodgkins lymphoma after the mass dislocated a rib. I am happy to say she is cancer free after many years but still living with the effects of cancer treatment on the body.
I have unfortunately lost two very important people to me from Cancer. In December 2013 I lost my grandfather to stage IV NSCLC. I truly do mourn this loss daily. I was very close to my grandfather but I know he is still with me. If I need the reminder, I can look down and see my compass rose tattoo I got in his honour. Lastly, I lost my maternal grandmother to cancer. The etiology was never really diagnosed as she suffered in silence for many years. It was not until she rolled over in bed and her collarbone broke that it was discovered she had cancer. We lost her shortly after.
If you can please consider donating to my page so that stories I have told become fewer and fewer and cancer is just a chronic disease that we can manage!

Thanks!
Sarah
MOVEMENT TRACKING PRESENTED BY