Let's raise some $$$$$
Held by
Alfred Kolowrat

During this month, I'll be participating in a fitness fundraising challenge that will have me lunging, squatting and downward dogging with hundreds of others across the province who have committed to make a serious impact in the effort to conquer cancer.
I'm going to Workout every day in May to improve the lives of all who are impacted by cancer. With your support, we will make a significant contribution to the world-class research conducted by the clinicians and scientists at BC Cancer. Their work provides exciting new evidence that is changing the way cancer is prevented, detected and treated.

So, as I lace up my shoes, fill up my water bottle and get ready to lunge, laugh and stretch my way through a full month of workouts, please support my efforts by making a donation today.

Thank you for helping me to make myworkoutspack the most punch!
My Recent Activity
Alfred Kolowrat via Strava
May 29, 2022, 10:05 AM
MOVEMENT TRACKING PRESENTED BY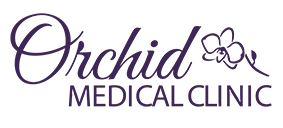 Morning Ride
02:47:04
Ride | May 01, 2022
🐬🐬 Morning Swim
00:53:23
Swim | May 03, 2022
Lunch Run
00:38:31
Run | May 03, 2022
Carpathian Peak -1
01:00:00
Ride | May 04, 2022
🐬🐬 Swim
00:55:48
Swim | May 05, 2022
White -5
01:05:00
Ride | May 06, 2022
Afternoon Run
01:10:07
Run | May 06, 2022
Afternoon TT
01:36:01
Ride | May 08, 2022
Bald Knob
01:00:00
Ride | May 09, 2022
🐬🐬 Swim
00:56:39
Swim | May 10, 2022
Afternoon Run
00:52:16
Run | May 10, 2022
Beech
01:00:00
Ride | May 11, 2022
🐬🐬 Swim
00:42:30
Swim | May 12, 2022
Afternoon Run
00:40:40
Run | May 13, 2022
Afternoon Run
01:06:25
Run | May 14, 2022
Collins
01:25:00
Ride | May 15, 2022
🐬🐬 Swim
01:01:56
Swim | May 17, 2022
Afternoon Run
00:58:51
Run | May 17, 2022
Lerket
01:05:00
Ride | May 18, 2022
🐬🐬 Swim
01:03:51
Swim | May 19, 2022
Cambie loops ⚔️⚔️
00:51:36
Run | May 19, 2022
Lunch Ride
00:44:55
Ride | May 20, 2022
Evening Ride
00:08:56
Ride | May 20, 2022
TT Wheeling
01:50:08
Ride | May 21, 2022
🌾 is in the barn
01:29:40
Run | May 22, 2022
BDE 🐕 sloop
01:17:33
Ride | May 23, 2022
🐬🐬 Swim
00:55:18
Swim | May 24, 2022
Afternoon Ride
01:01:41
Ride | May 25, 2022
Lunch Run
00:29:42
Run | May 26, 2022
Morning Run
00:18:40
Run | May 28, 2022
IM 70.3 Victoria swim
00:38:53
Swim | May 29, 2022
IM 70.3 Victoria bike
02:57:34
Ride | May 29, 2022
IM 70.3 Victoria run
02:03:35
Run | May 29, 2022