Movement Minutes
Presented by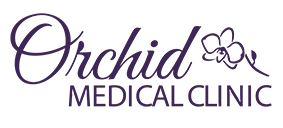 Derek's Personal Page
Held by
Derek Desrosiers



As you may know, I am personally battling cancer with a diagnosis of mutiple myeloma. I had a bone marrow transplant in 2011 and have been on various chemotherapy regimens on and off over the past 12 years. All in all things are going well, thanks in large part to the amazing treatment developments (including many new drugs) over the past decade. These advances would not have been possible without the ongoing research happening right here in BC thanks to support and funding from people like you.
This May I'm participating in Workout to Conquer Cancer, presented by Scotiabank to get moving and support BC Cancer patients! I'm joining people across the province and beyond to move, no matter where we are, for at least 30 minutes,every single day of the month. One in two British Columbians are impacted by cancer. That's why I've committed to move and raise funds for patients, survivors and the researchers pushing life-saving innovation forward. This challenge is more than exercise, it's about joining a community who know that together we can go beyond limits to make an impact for those we love and have loved.
So, as I sweat my way through May, please show your support by making a donation today.
Thank you!
Derek
MOVEMENT TRACKING PRESENTED BY