Movement Minutes
Presented by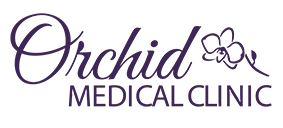 Welcome to Shane's Page
Held by
Shane Schepens




This is my 4th time participating in Workout to Conquer Cancer. Workout to Conquer Cancer is a commitment to get moving and support BC Cancer patients! I am joining others across BC to move every single day for the month of May.
Statistically, one in two BCers are impacted by cancer. Personally, I lost a good friend (Mike) to cancer in the fall of 2019. It was his 3rd time having cancer and he passed away at 40 years old. Or I think of some old university friends that had a daughter go through (and beat) cancer treatment at a very young age.
That is why I have committed to move every day in May to raise funds for patients, survivors and those we've lost. My personal commitment is that I will do some form of physical activity every day for at least 30 minutes for the next 31 days. It might be working out, jumping on the elliptical, a bike ride, or maybe even a run (yikes!).
As I sweat my way through May, please show your support by making a donation today.
And as an added bonus, I will match any donations made to my campaign - you make a donation, I will match your donation. Lets do this together!
Thank you!
MOVEMENT TRACKING PRESENTED BY