Movement Minutes
Presented by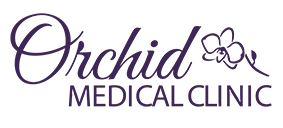 Welcome to My Personal Page
Held by
Tracey Szirth



This May I am participating for the 11th year in the Workout to Conquer Cancer to get moving and support BC Cancer patients! I have been donating to the BC Cancer Foundation for more than 20 years and began "working out " for this great cause by participating in the 2012 Ride to Conquer Cancer. I do this because I truly believe in the value of research that leads to continously improving approaches and technologies for screening, treatment and care for so many kinds of cancer. This month, I am joining others across the province and beyond to be active, no matter where we are, every single day of the month.
One in two British Columbians are impacted by cancer. These stats are scary and hit home in the last few years especially for me. My Mom died of lung cancer in 2015, my Aunt as well in 2021, my sister in law is a breast cancer survivor, and my sister is a survivor of both breast and colon cancers, I was diagnosed and treated for breast cancer in spring 2021, and my beloved husband Nick was diagnosed with advanced pancreatic cancer in August 2021 and tragically passed away In March 2022. For some cancers like breast cancer, great strides have been made in early detection and treatment. For other types, such as pancreatic cancer, very little progress has been made. That's why I am continuing my support of the BC Cancer Foundation and I ask that you will too. I've committed to be active every day in May and raise funds for patients, survivors and those we've lost. This challenge is more than exercise, it's about joining a community who knows that together we can make an impact for those we love and have loved.
So, as I get ready to move my way through May, please show your support by making a donation today. Large or small your support goes a long way!
Thank you!
MOVEMENT TRACKING PRESENTED BY